From the CEO's Desk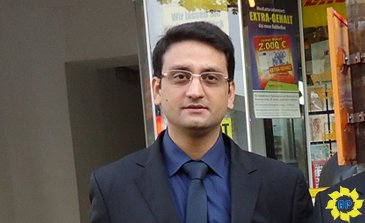 On behalf of Team Baroda Packaging, I take great pleasure in welcoming you to the Baroda Packaging Company Website.
The standards and values that marked Baroda Packaging's earliest days remain our guiding principles today. Relying on what and who we knew, we improved our products,proved our commitment to innovation and excellence and made each relationship a true gift.
Our history of notable firsts and remarkable achievements was made possible only by way of these invaluable connections. At Baroda Packaging, we aspire to provide our customers with the highest levels of quality products. Since the company was established in 1974,Baroda Packaging has set forth its strategy based on two essential values:
· True partnership with our employees regardless of their position
· Dedication towards developing and maintaining high quality products and services to enable us to compete on an international scale.
Over time, these values have enabled us to steadily increase our production capacities, develop and expand the range of our products, enhance the quality and reliability, gain new customers, and enter new markets.
We hope prospective customers will use our website to contact us with their inquiries, and also to provide us with suggestions, comments, and feedback in a simple and straight forward way. Please feel free to call us at anytime – we will always be glad to assist.
I would like to take this opportunity to express my deepest appreciation for all our customers for their continuing support and trust, and to thank all our employees for their hearty contributions; without which our company would not have achieved its goals.
Yours truly,
Manoj K Sharma
CEO